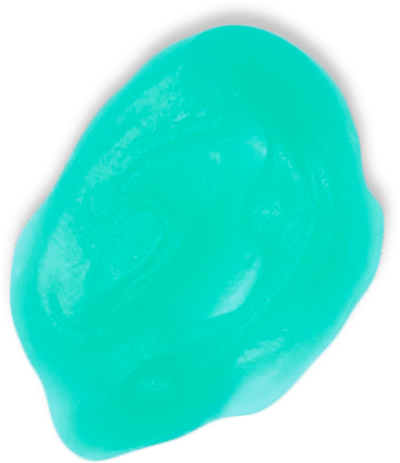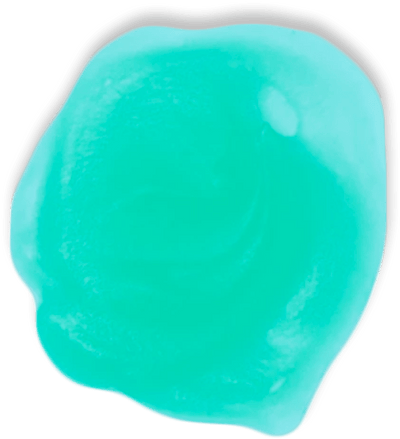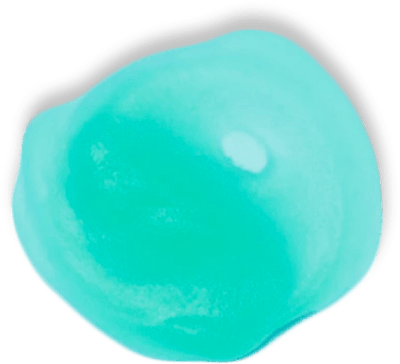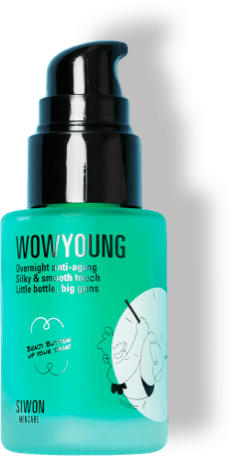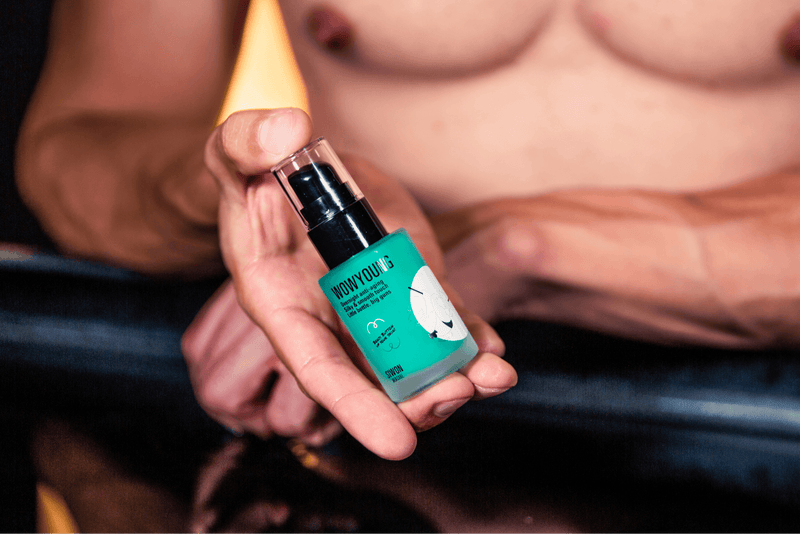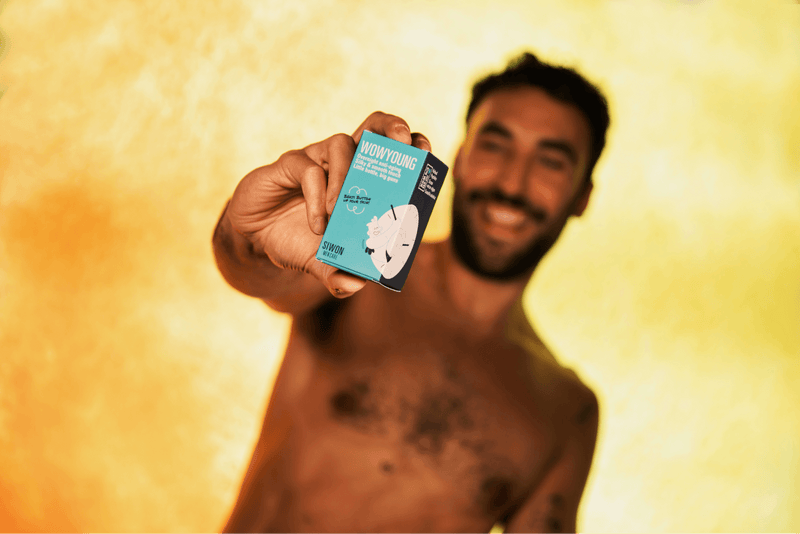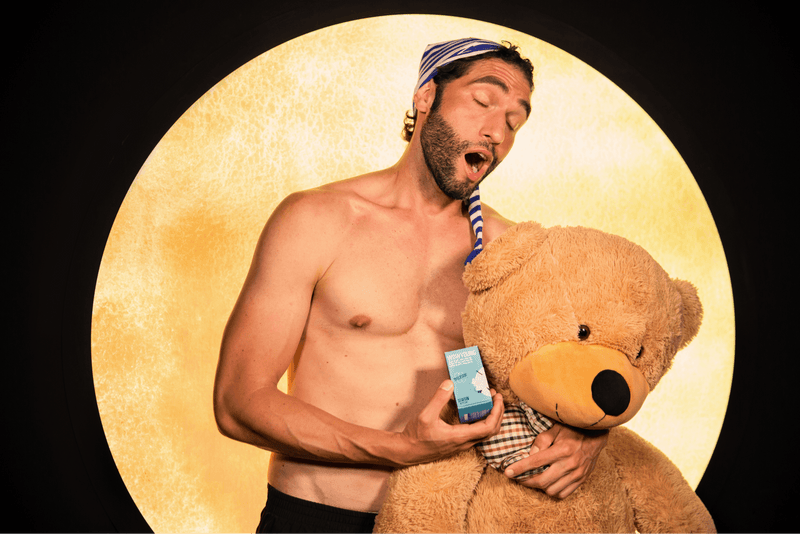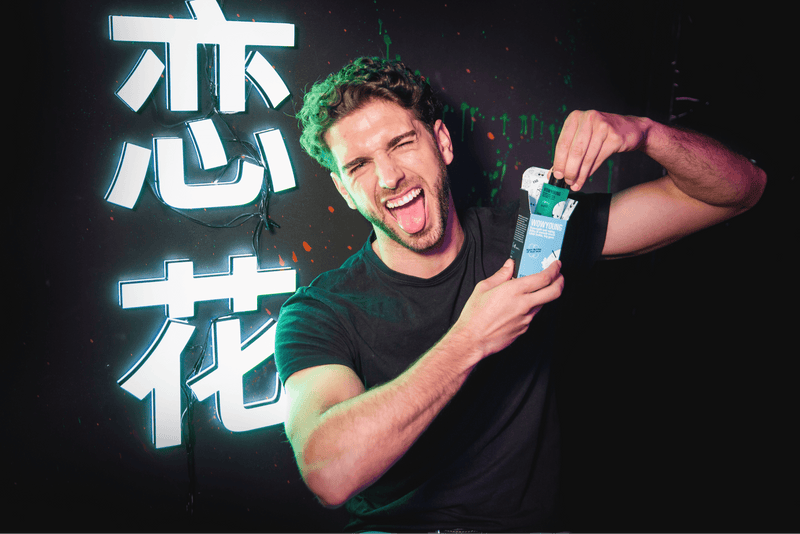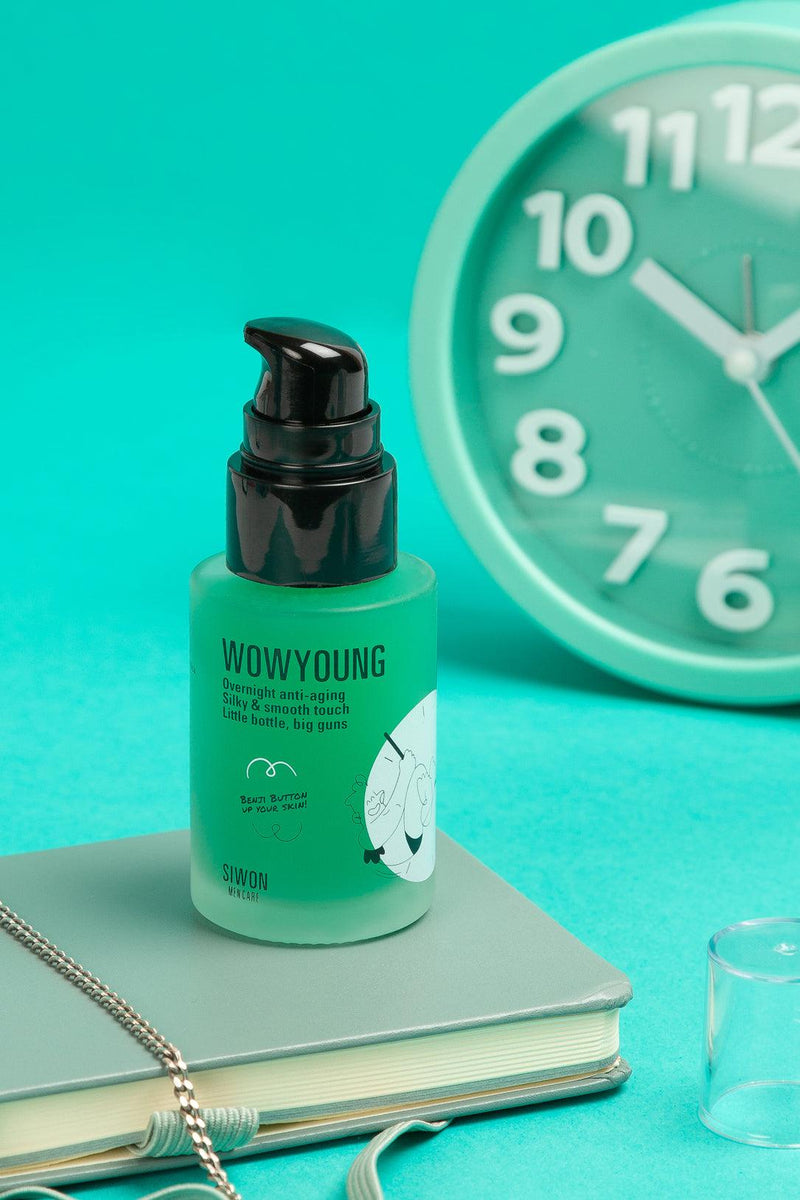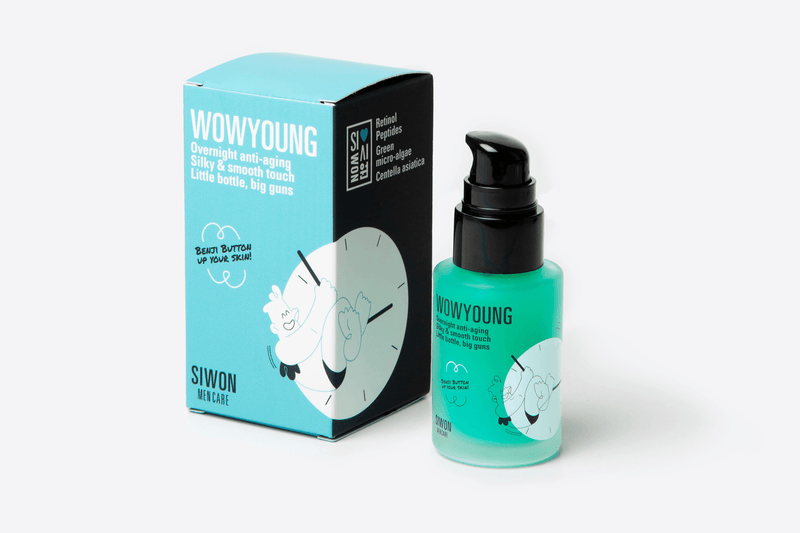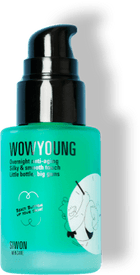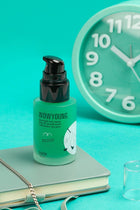 If you still get hyped every time you are being referred as 'boy' instead of 'Sir' on the supermarket, this cream will let others and the mirror see on the outside how you still feel inside.
What will you feel
It is a blue-ish gel-like cream with a super fresh feel.
With an instant absortion, you will not notice you have something on your face when you go to bed.
After 8-10 weeks using it daily, you will see how your wrinkles and expression lines on your face and eyes start to disappear.
How to use
Before going to bed and with your face washed and dried, apply 2-3 pumps of product.
Spread with your fingers in circular motions across the face.
Retinol 0.3%
Anti-aging superstar
Peptides
Antioxidants and collagen production
Green Alga
Antioxidant and anti-inflammatory
Hyaluronic acid
Hydration to the max
Gotu Kola
Antibacterial, anti-inflammatory, moisturizing, regenerative
Frequently asked questions
I have sensitive skin, can I use it?+-
- This product is designed for people who start with retinol and has passed with A+ all skin tests.
- Having said that and to prevent any reaction (every skin is differente), start using it every other day until your skin gets used to it.
- During this period, it is advisable to incorporate ultra-hydrating products (Heroes' Recharging Mask 😜 or DragonShot) to your routine.
How long does it last?+-
- Applying it every night should last between 2 and 3 months.
Why can I only apply it at night?+-
- Retinol is a component that does not get along well with the sun. If you decide to apply it during the day, better to accompany it with sun protection (our Handsomefyer Sun for instance 😜).
What is the complete ingredient list?+-
- Aqua, Glycerin, Methylpropanediol, Sodium Carbomer, Caprylyl Glycol, Lecithin, Pentylene Glycol, Panthenol, Polysorbate 20, Retinol, Dunaliella Salina Extract, Centella Asiatica Extract, Sodium Hyaluronate, Tripeptide-5, Acetyl Hexapeptide-8, Phenylpropanol, Disodium Phosphate, Phenoxyethanol, Potassium Phosphate, Sodium Phosphate, Sodium Hydroxide, Sodium Benzoate, Citric Acid, Ethylhexylglycerin, Palmitoyl Potassium Sorbate, Silica [Nano], Alcohol, Pantolactone, CI 42090.
Free shipping is available if a minimum amount is spent.
Free shipping for all orders:
Spain (peninsula and Balearic Islands), Portugal (continental) with standard shipping service.
Free shipping for orders over €50:
Germany, Belgium, Slovakia, Slovenia, Spain (Canary Islands), France (mainland), Netherlands, Hungary, Lithuania, Luxembourg, Poland, Czech Republic, Austria, Denmark, Ireland, Italy (mainland) and Latvia.
Free shipping for orders over €100:
Estonia, Sweden, Croatia, Finland, Bulgaria, Italy (Sicily), Romania, Greece, France (Corsica) and Portugal (Azores and Madeira).

Deliveries in 2/3 working days:
Spain (peninsula and Balearic Islands), Portugal (continental) with express delivery service.
Deliveries in 3/5 business days:
Germany, Belgium, Slovakia, Slovenia, France, Holland, Luxembourg, Czech Republic, Austria, Denmark, Ireland, Italy, Finland, Romania.
Deliveries in 7/10 working days:
Bulgaria, Croatia, Estonia, Spain (Canary Islands), Greece, Hungary, Latvia, Lithuania, Poland, Portugal (archipelagos), Sweden.
Our couriers are DHL, UPS, CorreosExpress or Correos (depending on whether you choose standard or express shipping). Delivery times count from the moment your order leaves our warehouse. The order processing time is 24/48 working hours. Deadlines may change due to bank holidays or due to causes beyond Siwon's control. Under no circumstances do the indicated deadlines constitute a guarantee of delivery. Orders with free delivery to Spain and Portugal have a delivery period of 3 to 5 working days.
Spread the love
excellent value for money
excellent value for money
Exceptional products
Exceptional products, finally a day cream that doesn't turn your face into a light bulb, light texture and easy absorption. I tried the mask and it leaves my skin soft and plump. I highly recommend. Giuseppe