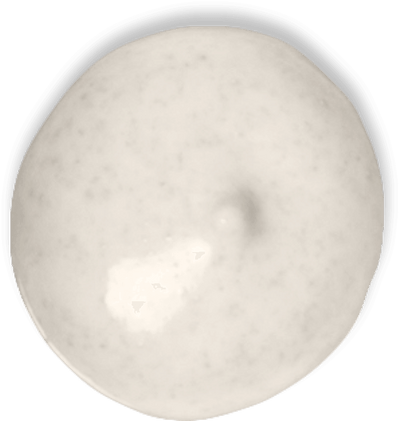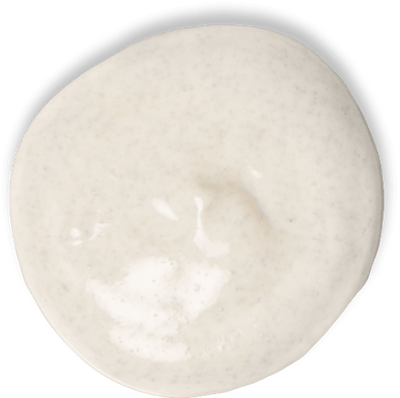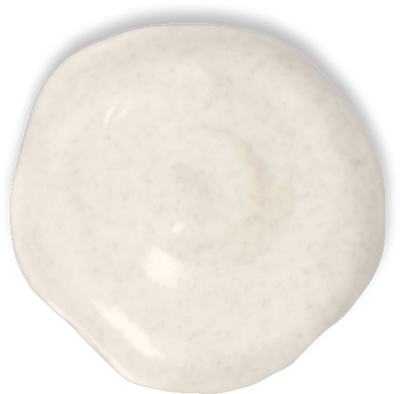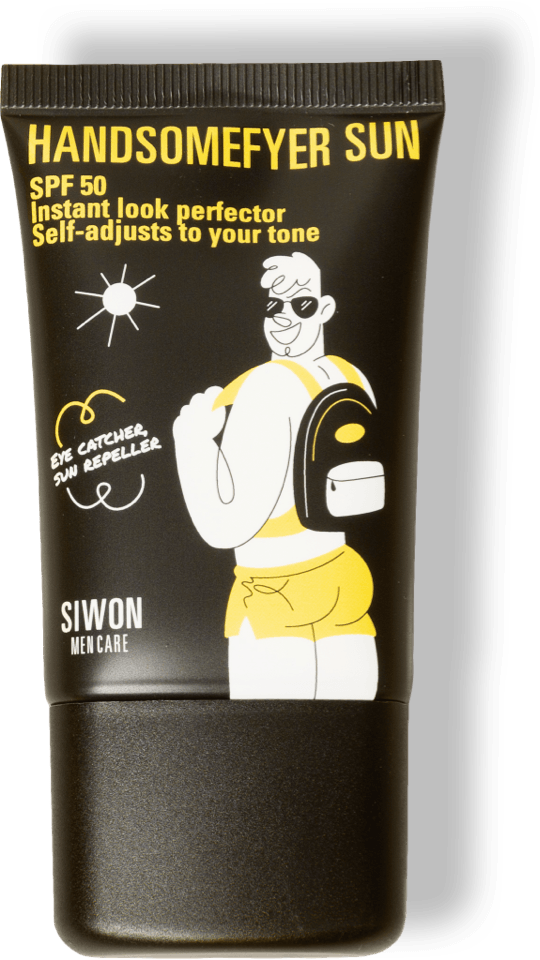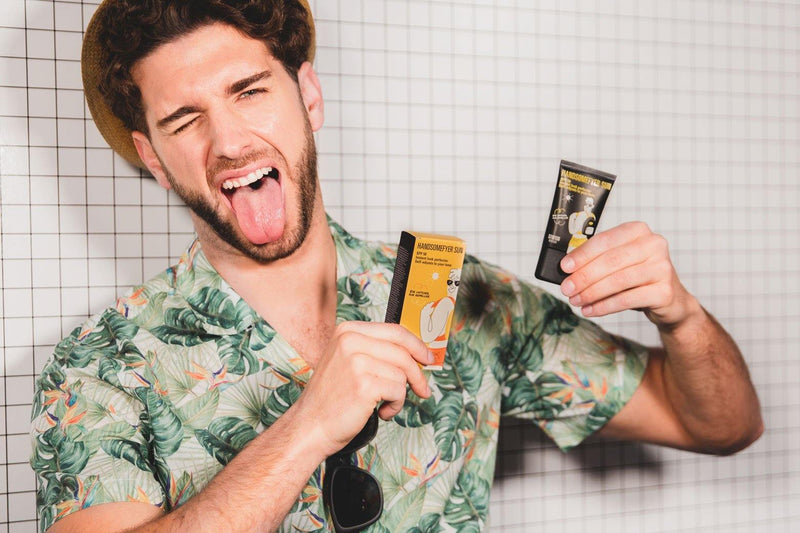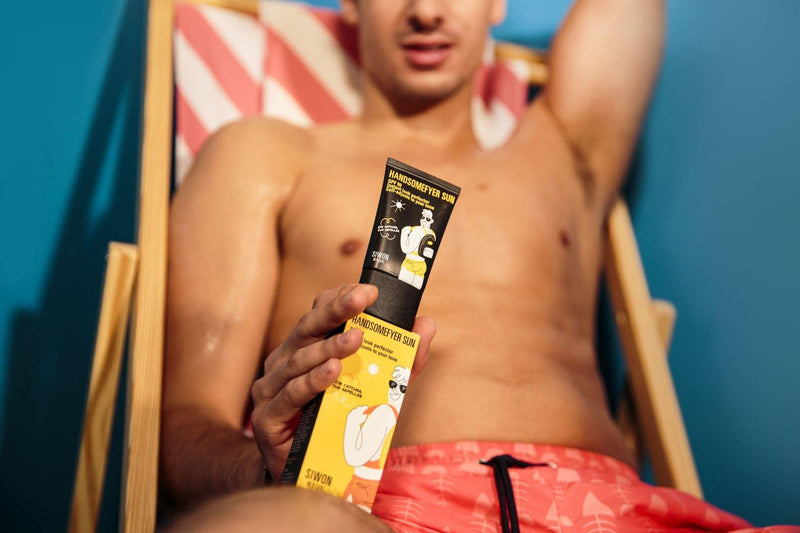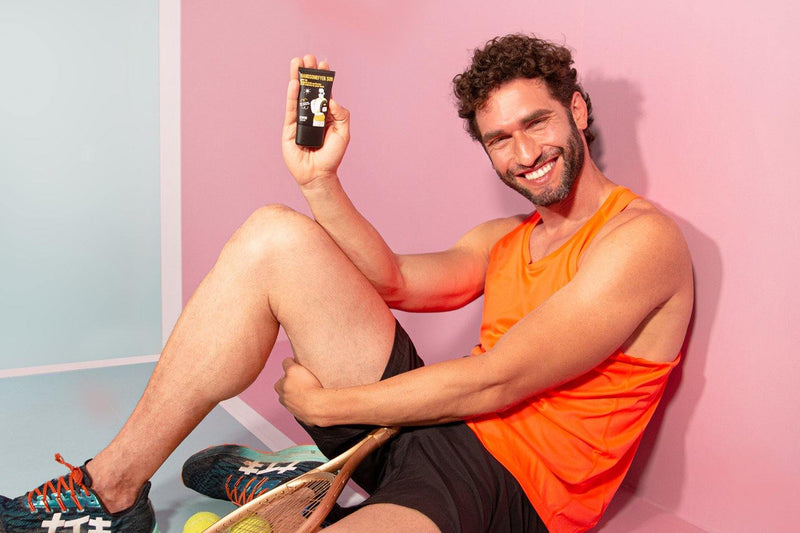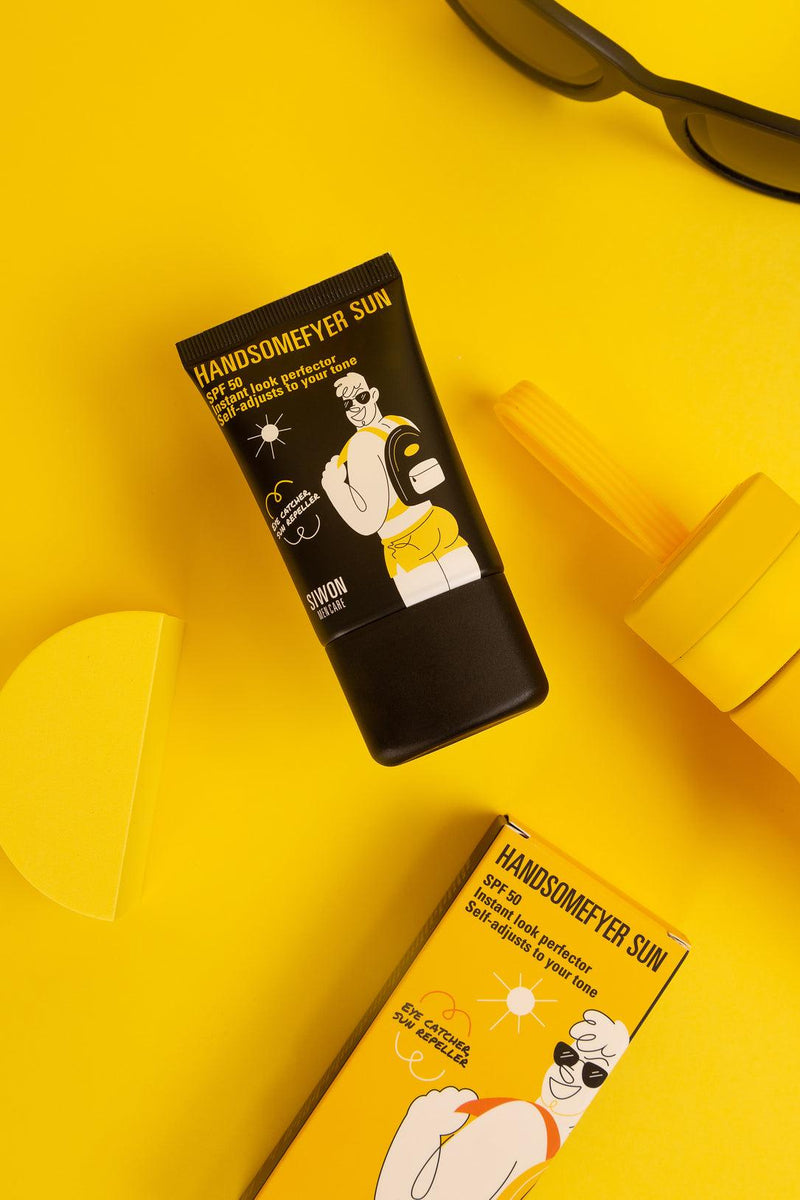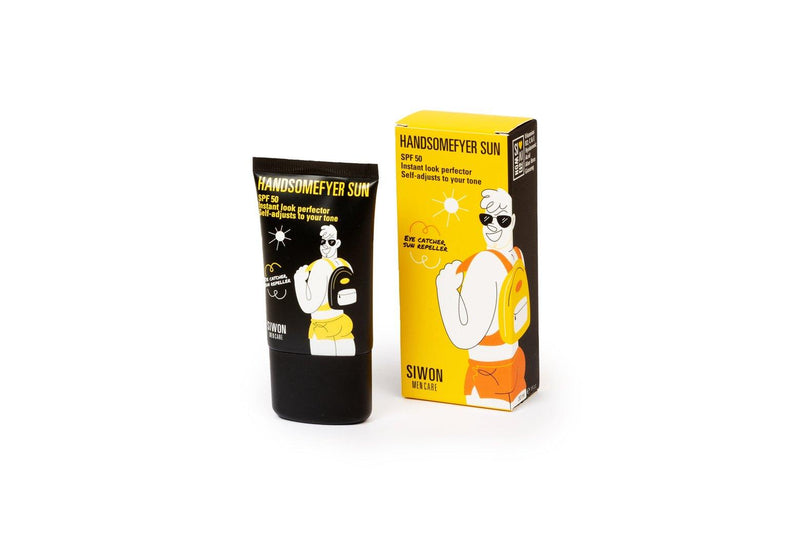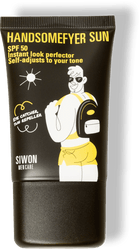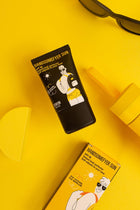 Outdoor plans - why chosing between a mime-like face from the suncream or assuming you'll end up more burned than Fredy Kruger? Even if your skin is more pale than that of a scared vampire
What will you feel
A white, odourless cream that automatically adjusts to your skin tone when in contact with your face.
As you apply and massage into your skin you'll notice how, within seconds, it minimises the appearance of pores, wrinkles, discoloration and dark circles.
During the day feel the moisturizing kick while you have the effects of sun protection.
With continued use, you will delay the appearance of wrinkles, pimples and blemishes.
How to use
With a rinsed and dry face, apply a pea-sized amount of product.
Massage into face thoroughly in circular motions.
Wait 15-20 minutes before sun exposition.
Ready to hit the streets or outdoor plans!
Niacinamide 5%
Anti-aging, anti-wrinkle, stain remover, hydration, helps against pimples, rosacea and dermatitis
Vitamins C & E
Antioxidants and photo protection
Hyaluronic acid
Hydration cubed
Aloe vera
Regeneration, hydration, anti-inflammatory, antibacterial
Ginseng
Nutrition, improves circulation, antioxidant
White agaric mushroom
Protection, minimizes appearance of pores
Frequently asked questions
What is the difference with the other Handsomefyers?+-
- Key difference lies in the SPF 50 and broad spectrum sun protection, since it is designed for those of us who burn easily.
- In terms of coverage, it is similar to the Handsomefyer (more subtle and covers less than the Handsomefyer Xtra).
- As for vitamins and active ingredients, it has the same% as Handosmefyer and Handsomefyer Xtra.
Is it makeup?+-
- No. It's an all-in-one product: moisturizer, treatment, sunscreen, and look perfector.
- It does have color pigments. It has nanoparticles that adapt to your skin tone and provide coverage.

What type of filters does it have?+-
- A combination of physical and chemical filters. All filters included respect the coral reef, so don't worry about the little Nemos.
Will I have a white cast?+-
- No. That is just what we have avoided with Handsomefyer SUN.
Can I go to the beach all day with this cream?+-
- No. Overexposure to the sun is a health hazard. You should not stay too long in the sun even if you use a product with broad spectrum sun protection.
- You should also replace it frequently, especially if you bathe, sweat or use a towel.
Does it leave your skin feeling greasy?+-
- We have put together the lightest combination of sunscreens we've been able to design... while still achieving a SPF50 + broad spectrum.
- However, it's more consistent than the Handsomefyer or Handsomefyer Xtra.
How long does it last?+-
- Using it every day in the morning, it lasts between 1 and 2 months. 30ml.
How 'green' is it?+-
- Handsomefyer Sun does not contain parabens, sulfates nor silicones. It is cruelty free and vegan. All of its sun filters do not harm sea ecosystems
- Dermatologically tested for all skin types.
What is the entire ingredient list?+-
- Aqua, Homosalate, Octocrylene, Bis Ethylhexyloxyphenol Methoxyphenyl Triazine, Butyl Methoxydibenzoylmethane, Ethylhexyl Salicylate, Niacinamide, Polysilicone-15, Propanediol, Nylon-12, Aloe Barbadensis Leaf Juice , Methylpropanediol, Cetyl Alcohol, Glyceryl Stearate, Caprylic/Capric Triglyceride, Glycerin, Titanium Dioxide, Butylene Glycol Cocoate, Sodium Ascorbyl Phosphate, Sodium Hyaluronate, Panax Ginseng Root Extract, Fomes Officinalis Extract, Peg-75 Stearate, Undecane, Caprylyl Glycol, Cetearyl Alcohol, Ci 77492 (Iron Oxide), Ceteth-20, Steareth-20, Tridecane, Cellulose Acetate, Tocopheryl Acetate, Xanthan Gum, Ci 77491 (Iron Oxide), Magnesium Stearate, Propylene Glycol Stearate, Phenylpropanol, CI 77499 (Iron Oxide), Coco-Caprylate/Caprate, Hydrogenated Olive Oil Unsaponifiables, Lactic Acid, Citric Acid, Potassium Sorbate, Sodium Benzoate.
Free shipping is available if a minimum amount is spent.
Free shipping for all orders:
Spain (peninsula and Balearic Islands), Portugal (continental) with standard shipping service.
Free shipping for orders over €50:
Germany, Belgium, Slovakia, Slovenia, Spain (Canary Islands), France (mainland), Netherlands, Hungary, Lithuania, Luxembourg, Poland, Czech Republic, Austria, Denmark, Ireland, Italy (mainland) and Latvia.
Free shipping for orders over €100:
Estonia, Sweden, Croatia, Finland, Bulgaria, Italy (Sicily), Romania, Greece, France (Corsica) and Portugal (Azores and Madeira).

Deliveries in 2/3 working days:
Spain (peninsula and Balearic Islands), Portugal (continental) with express delivery service.
Deliveries in 3/5 business days:
Germany, Belgium, Slovakia, Slovenia, France, Holland, Luxembourg, Czech Republic, Austria, Denmark, Ireland, Italy, Finland, Romania.
Deliveries in 7/10 working days:
Bulgaria, Croatia, Estonia, Spain (Canary Islands), Greece, Hungary, Latvia, Lithuania, Poland, Portugal (archipelagos), Sweden.
Our couriers are DHL, UPS, CorreosExpress or Correos (depending on whether you choose standard or express shipping). Delivery times count from the moment your order leaves our warehouse. The order processing time is 24/48 working hours. Deadlines may change due to bank holidays or due to causes beyond Siwon's control. Under no circumstances do the indicated deadlines constitute a guarantee of delivery. Orders with free delivery to Spain and Portugal have a delivery period of 3 to 5 working days.
Spread the love
Increible proteccion y todo en 1
Use este protector durante el verano para proteger mi cara y mis orejas del sol y evitar quemaduras. Hay pocas cremas con FP50 y los que tenemos la piel blanca y sensible es un must. Este producto ademas de proteger tambien unifica la piel para dar mejor aspecto, un poco de tono y ademas viene con ingredientes que hidratan y regeneran tras la exposicion solar. Muy recomendable
excellent value for money
excellent value for money
Best
I bought it as a gift for a freind. He said he loves it and that his skin is visibly the best he ever had.
Mi básico forever
Lo necesito en mi vida ya! Me hace un tono perfecto y me siento empoderado ❤️